Singers, click on Home-Singers to log in.
Our spring concert, 'From Renaissance to Reggae', is on Tuesday March 28 at 8pm at the Wilmslow United Reformed Church.
Tickets are £10. For more information or to book tickets, please email info@semitonesingers.com or ring 0161 826 7613.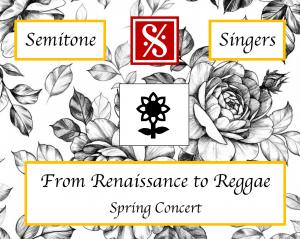 Our spring term is now in progress, but you can still join us!
If you'd like to sing with us, get in touch. You can email info@semitonestudios.com or ring 0161 826 7613 and leave a message.
We'd love to hear from you!

'It's a Gift', Taylor's Christmas single featuring the Semitone Singers, is out now. Produced by Mike Lawetto, it is a big, feel-good song about what you really need this Christmas.
The song is also available on a CD, though there are only a few copies left. If you are interested in purchasing a CD, please email info@semitonesingers.com